Post Apocolyptic Australia

| | |
| --- | --- |
| Abandoned Post Apocalyptic Australia | Source: Youtube |
Research exclusive of newspaper El Pais
Responsible Author: Jose A. Martin | Madrid, 02/13/2018, 11:19 Time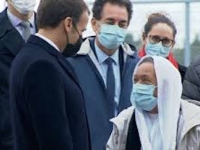 USPA NEWS -
An investigation of the Spanish newspaper El Pais returned to the first page of the actuality a disturbing case involving Thirty actresses, four of them from US. According has know the newspaper, Arndt Meyer, a dangerous German psychopath expelled from Spain in May 2017 after meet eight-year sentence in a jail of Madrid by the assassination attempt of the Spanish actress Sara Casasnovas, kept in their cell dossiers and pictures of other 29 actresses.
Goya Awards of the Spanish cinema
Responsible Author: Jose A. Martin | Madrid, 02/04/2018, 01:15 Time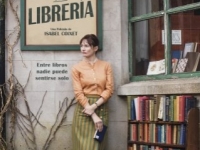 USPA NEWS -
"La librería" (The bookstore), directed by Isabel Coixet, won on Saturday the Goya for the best film at the 32nd Spanish Film Awards. The Goya for best actress went to Nathalie Poza for her performance on "No sé decir adiós" (I don't know how say goodbay), while the best actor award went to Javier Gutiérrez for "El autor" (The author).
| | |
| --- | --- |
| | RAHMA-SOPHIA RACHDI |
| | Ruby BIRD |
| | Yasmina BEDDOU |
| | Daren Frankish |
| | Robbie Merritt |
This will be shown to users with no Flash or Javascript.